About AIY Properties
AIY Properties, Inc. proudly owns and/or manages 37 Apartment Communities located across Northeastern Ohio, providing homes to over 7,000 families.
AIY Properties, Inc. is a Cleveland-based multifamily property management company with a passion for providing clean, attractive, affordable, secure, quiet, and well-maintained homes and communities.
Founded in 2003 by native Clevelanders, AIY Properties has grown through aggressive investment and unwavering commitment to its mission:
To offer a unique living experience where the high standards of Quality, Value, Trust, Security, Customer Care, Unity and Good Stewardship thrives in our communities, so our place is truly YOUR HOME.
With a large portfolio of properties, AIY offers a wide range of rental options worth considering. AIY Properties will continue to invest in upgrades and amenities. Through continual improvement, dedication to our Core Values, and a strong commitment to green initiatives, we aim to lead and differentiate ourselves within our marketspace.
Exciting options are closer than you think and with uniquely accommodating and attractive specials. Ask away; dare to compare; check it out! AIY is HOME!

Customer Experience
We believe the key to exceeding expectations is delivering superior customer service, going above and beyond for our guests, Residents, colleagues and communities. We promote and welcome surveys and feedback to measure our service and provide continuous improvement.

Fun
We enjoy coming to work every day, and this creates a welcoming, friendly atmosphere for our Residents. We work together to solve our Residents' requests quickly and accurately, with friendly, warm communications. Laughter is a frequent part of our day, sharing life's special moments. We hold Resident appreciation events and parties, creating a family atmosphere that is enjoyable for all.

Community
We enjoy active participation in all the cities we are located in. Members of the Chamber of Commerce in multiple communities, we work with other businesses and community leaders to make each community a better place for our residents to live. Whether it's sponsoring a high school football game or a local theatre production, helping with a community service event, or attending those wonderful Ohio summer community fairs, "we are where we live".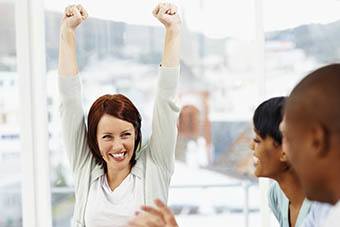 Passion
We are passionate about our product, our service, and our communities. We take initiative to perform at the highest level through innovation, collaboration, and our entrepreneurial spirit.

Integrity
We champion honesty and authenticity in every action we take. We do what is right, even when it is not to our advantage and when no one is watching.

Teamwork
Our employees and our Residents are all part of the AIY Team. We work together to solve problems and achieve better results. Everyone respects one another and contributes to the team, regardless of position or background.